22 May 2020
Best time to visit Kerala: Kerala Tourism
Kerala is a tropical land without extremities in weather, which makes Kerala an all-season destination. Yet, winter season is definitely the best time to visit Kerala with family. Kerala Tourism experience peak of tourism activities in winter. But that doesn't mean tourists visiting Kerala during summer and monsoon has nothing to do. Best time to visit Kerala mostly depends on what you want to experience in Kerala.
Blessed with varied topography ensures a cool climate in the high ranges even in the peak of summer when it is hot and humid in the plains. Be it any season in Kerala, no guest will leave God's own country disappointed, because, in every season, Kerala Tourism offers some interesting experience and umpteen instagrammable spots for tourists to click away. Let me elucidate what tourists can expect to see and do in Kerala on their visit in each season.
There are three major seasons in Kerala: Summer (March-May), Monsoon (June – August and October-November) and Winter (December-February). Kerala doesn't experience autumn; instead, the weather is mild between August and October. All of these three are the best time to visit Kerala in one way or other. However, to pick for the soothing climate, the best time to visit Kerala should be the Wintertime. Kerala has mild winter compared to Western countries.
Want to know the best time to visit Kerala with family? Read on for some handy travel tips for tourists visiting Kerala.
If you are concerned about the climate alone, then the best time to visit Kerala is winter. The wintry wind blowing from October to February is rejuvenating. With temperature ranging from 18-29oC in the plains to around 10oC in hill stations, winter in Kerala is not extreme rather it is pleasant and comfortable.
Fog cover in the mornings and in the late evenings during winter season lends an ethereal beauty to hill stations like Munnar, Thekkady and Wayanad. This is a lovely time for wildlife safaris, boat cruises and tea factory visits.
What to expect during peak season in Kerala
Dec 20th –Jan 3rd (Christmas & New Year vacation) is the most peak season for Kerala Tourism. You can expect a large influx of local and international tourists in all the tourist destinations in Kerala. If you visit Kerala in the winter season, rates in hotels and houseboats are towards the higher side.
As such, it's recommended that all Kerala Tourism packages and hotel bookings be done in advance. You will be disappointed if you wait for last-minute bookings. Don't be startled by large crowds and long queues at tourist spots in Kerala or by the slow service you experience in the restaurants.
Things to pack for winters in Kerala
Kerala winters don't bring down snow but to save from the chilly weather in the hill stations, especially in the months of October to February it is advisable to pack long pants, cardigans, scarf, cap, a light jacket, woolen sweaters, moisturizer and a lip balm.
Best tourist places in Kerala to visit during winter
Even for hills Stations in Kerala, winter is the best time to visit Munnar, Thekkady and Wayanad.
Don't expect to see snowfall in the hill stations of Kerala. Warm up yourself by having hot cup of tea in the misty cold weather of Munnar or by sipping piping hot coffee during your stay at the coffee plantation in Wayanad.
Thekkady in Winter Season: Nature is in full bloom during the winter time in Thekkady. Winter season is the best time to visit Kerala in Thekkady as there are better chances of spotting wild animals during the jungle safari. The best thing to do in Thekkady in winter is to enjoy the scenic boat ride in the Periyar River while the mesmerizing soft winter breeze blows on your face.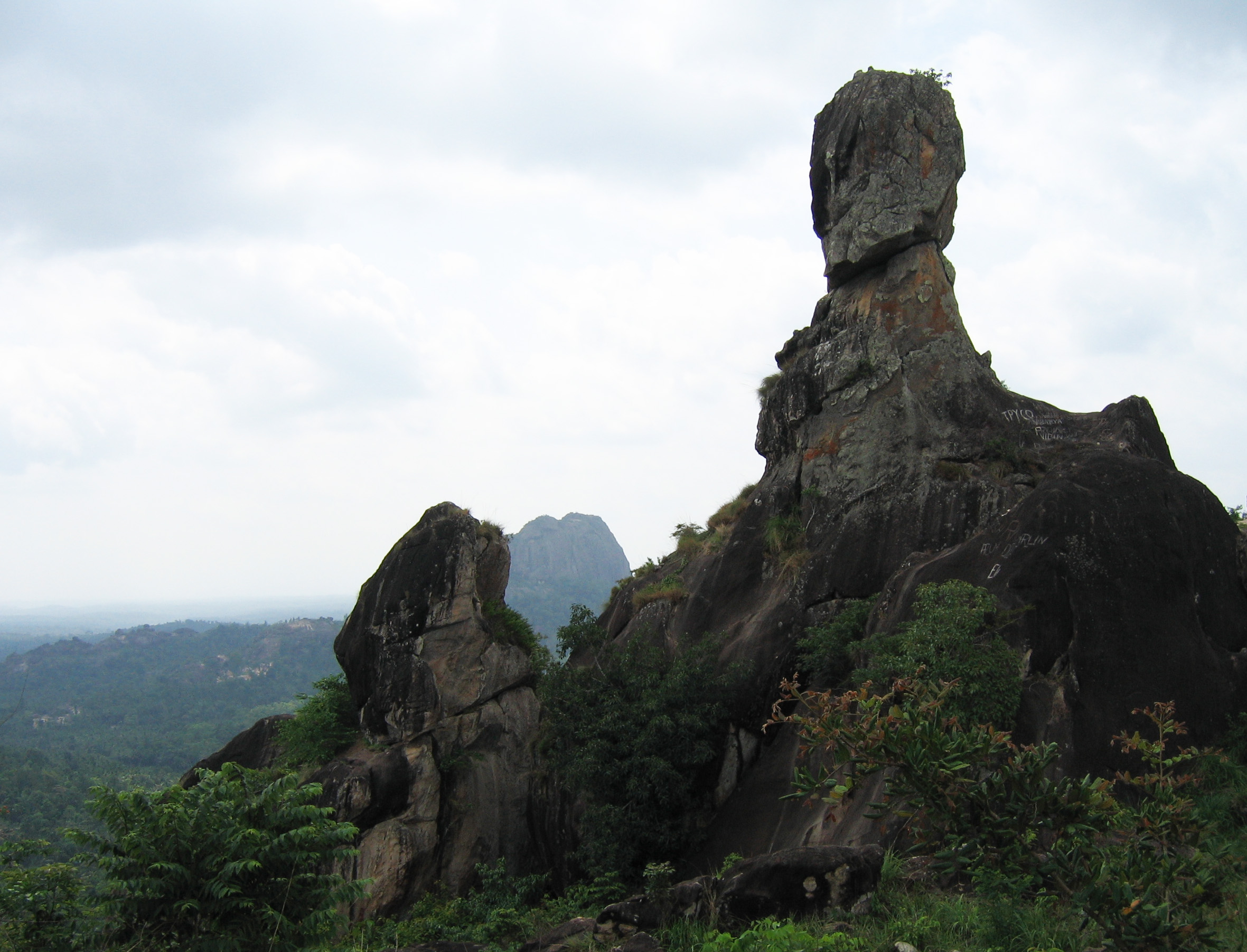 Wayanad in Winter Season: The lush green forest and the quaint hills of Wayanad are best enjoyed in the winter. Tyndis recommends our guests to stay in one of the plantations here to get the true essence of Wayanad. Somewhere between mid-November and mid-December, Hindus celebrate Karttikai festival. Winter season is the best time to visit Kerala in Wayanad,
During this festival, every temple in Wayanad organizes a bonfire and villagers carry a burning torch made of palm leaves from the village bonfire back to their homes. They then light earthen lamps in their home. The lamp lit during this occasion is considered an auspicious symbol and is believed to ward off the dark, or evil. This illumination all around Wayand is a pretty sight to behold.
Munnar in Winter Season: One can enjoy the enchanting beauty of fog-covered tea plantations that are spread throughout Munnar. But choosing to stay in a property nestled among the tea plantation will improve your experience even more. Winter is the best time of the year in Munnar to engage in adventure activities like rappelling, trekking and rock climbing that can bring in some heat to your bodies.
Beaches in Kerala during winter
The best time to visit Kerala beaches is in winter as it is simply delightful to stroll on the beaches, make a sandcastle on the seashores, enjoy some water sport activities, swim with subtle tides, or bask under the sun. In Kerala, Varkala, Kovalam, Marari, Alleppey, Nattika Cherai, Kannur, Bekal and Nileshwaram have some beautiful beaches that you can visit during winter.
Varkala beach: The lateritic cliffs, swaying palms and the sands of Varkala beach become even more vibrant and lush after the monsoons in the winter season, which makes it the best time to visit Kerala in Varkala. Choose to stay in a cliff edge property in Varkala.
Kovalam beach: Kovalam is one of the most loved beaches among international tourists. Be part of all the fun and frolic at the beach carnival held at Kovalam beach in December. It is one of the top tourist places in Trivandrum.
Alleppey beach: Alleppey is one of the places to visit under Kerala Tourism in the winter. There is also a ten-day colourful festival called Mullackal Chiraq held here in December which is a fun event to witness. Winter is the perfect weather to go kayaking and to visit the Elephant Camp at Punnamada Lake and the serene views of wading ducks among the floating water lilies. We recommend you not to miss the experience of staying in a houseboat on your visit to Alleppey or Kumarakom.
Marari beach: Visiting Marari in the winter is a good idea as the golden sands of this beach become more favourable for lounging on the beach all day, swimming or rafting. It is one of the most serene beaches of Kerala Tourism.
Nattika beach: Enjoy swimming and fishing near the vast stretch of the sea or go for a rejuvenating massage during your winter stay in Nattika beach. Thrissur district in Kerala offers a number of attractions such as backwater cruises, country boat rides, elephant rides and cultural performances to tourists.
Cherai beach: The best time to visit Kerala for Cherai beach is in winter. Observe the picturesque beauty of green paddy, fishing with special Chinese nets and engage in some water sports centre at this beach closest to Kochi city.
Beaches in Kannur: The weather during winter is cool and perfect to explore the misty green mangrove forests, coconut palms lining the embankments and the shimmering backwaters of the idyllic beaches in Kannur. Best time to visit Kerala to go Kannur Beaches in the wintertime.
Nileshwaram beach: Take Kavayyi Kayaking Tour with Tyndis or a houseboat ride in this less crowded backwater. Watch the migratory birds that flock here or relax on the beach as the cool breeze drifts across your face. For Nileshwar, the best time to visit Kerala is the wintertime.
Tourist places of cultural and heritage interest in Kerala in Winter
Winter is the best time to visit Kerala to go out and take those heritage walks and sightseeing trips. Winter is also the time for major pilgrimages and festivals in Kerala.
Things to do in Kochi in winter: One of the best places to visit in Kerala in winter is Kochi. Every year from Dec 21st to 31st, Fort Kochi is vibrant in the Cochin Carnival mood. Fort Kochi and Mattancherry Palace are adorned with white paper buntings. It is one of the top things to experience under Kerala Tourism.
Bike races, fire displays, beach football, and swimming competitions are held here during this time. The carnival comes to an end on New Year's Eve. Though crowded, tourists can enjoy the grand procession of ornamented elephants, music bands, fancy dress, 'Panchavadyam', folk art forms of Kerala and spectacular floats.
Things to do in Calicut in winter: Relax on the Kappad beach, the first place in India where Vasco da Gama set his foot, way back in 1498. Heritage walk in Valiyangadi Market, Elephant parade, percussion events, Theyyam Festivals, are just some of the things to see and do in Calicut during the winter season. For experiencing heritage in Calicut, the best time to visit Kerala is the wintertime.
Offbeat tourist places in Kerala in Winter
In order to truly enjoy the spice plantations, rolling hills and meandering trails, the weather needs to be amicable, which is why winter is the best time to visit Kerala.
Vagamon
The lush tea gardens and beautiful meadows of Vagamon is the place to visit in Kerala during winters as the cool mountain air will romanticize your mind. Trekking through the pine forests and paragliding too are best enjoyed in this cool winter season.
Athirappilly
The view of the cascading waterfall amidst the enchanting greenery around is the amazing gift of Mother Nature. The ascend and descend to watch the falls from up close can be traversed easily when it is not too hot in summer or slippery in the rains. Hence, winter is the best time to visit Athirappilly.
Bekal
The plan that perfect getaway to the picturesque town of Bekal to watch the sunset from the biggest fort in Kerala, the beautiful beach, watch one of the Theyyam dance, attend the 'Pattulsavam' in Nilambur and the traditional Kambala buffalo race held in the muddy waters of Kasaragod in the winter months. Bekal is one of the top attractions of Kerala Tourism.
Thalassery
If you want to go for a heritage tour in Thalassery, then the best time to visit Kerala is in the winter. Tourists can visit the Dharmadsm Island, beautiful beaches, the historical Thalassery fort, ancient architectural temples, churches and the 200-year-old Odathil mosque. Besides, the scrumptious Thalassery biryani is best enjoyed when the weather is cool. Tyndis even has a special Malabar cuisine tour for foodies.
Accommodation in Kerala: Kerala Tourism Stays
Average Hotel Rates during winters in Kerala for a night stay for 2 persons in major cities in Kerala.
Hostels: 500 INR onwards per bed
Homestays: 2000 INR onwards
Small resorts/guesthouses- 3000 INR onwards
Private independent Houseboat – 7000 INR onwards
Premium resorts – 6000 INR onwards
Checkout top homestays and backpacking hostels in Kerala. If you are looking for the best time to visit Kerala, it is probably the tourist peak season of Kerala Tourism. All hotels, homestays, hostels and resorts in Kerala will be having their room prices shooting up during this time. Get in Touch with Tyndis for accommodation in Kerala.
Now that you know the best time to visit Kerala to explore the gorgeous backwaters, enchanting lagoons, tranquil canals and spicy plantations of Kerala is in the winter when the air exudes a gentle chill, let's read on to know what the state has to offer tourists visiting Kerala in Summer and Monsoon.
What to do during Summer Season in Kerala?
In the months of March-May, it is summer season in Kerala. The weather in Kerala during the summer is warm in the hills and scorching hot and humid in the coastal belt. The average temperature ranges from 32-36 Degree Celsius.
But you will find respite in the evenings when mercury level drops and the air gets cooler. When humidity builds up, sudden downpour and thunderstorms occur even in the summer season. This is not the best season for outdoor activities in Kerala but summer is a good time for budget travellers in Kerala as tour packages and hotels slash their rates.
Things to remember
You have to travel slower, take breaks often during the day, and get out during the evenings. Stay hydrated through the day to save from heatstroke or dehydration and consume frequent meals of small proportions.
What to Pack for a trip to Kerala in Summer
Carry light cotton or linen clothing such as shorts, dresses, tops, loose shirts, a hat, sunglasses, comfortable footwear and SPF+ 30 Sunscreen.
Places to visit in Kerala during the Summer Season
Bask in the green charm of the picturesque hill stations such as Munnar, Thekkady, Vagamon or Ponmudi.
Take a tuk tuk tour in places of heritage interest like Kochi and Calicut. Another activity you can do in this weather is to sail around the Vembanad or Kavvayi backwaters while relaxing in a houseboat. The peace, tranquillity and breathtaking beauty of these places will enthral honeymoon couples and families alike to have a wonderful holiday in Kerala.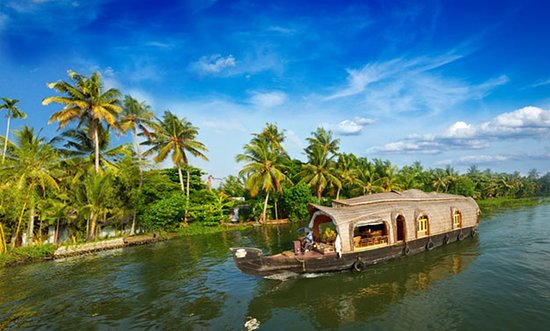 There are temples festivals (be part of the processions, parades, song and dance) which can be enjoyed in the evenings held at temples in Thrissur, Sabarimala, Attingal, Padmanabhaswamy, Vaikom and Chinakkathoor.
What to do during Monsoon Season in Kerala?
From the beginning of June to August, wind from Southwest brings down heavy rainfall and high levels of humidity in Kerala. After the scorching summer heat, life is infused into the plants and trees during the monsoon. The surrounding gets dark and cold but romantic. The average temperature ranges from 19-30oC.
If heavy downpour excites you, then you will love to visit Kerala during monsoon. This is the best time to visit Kerala to undergo ayurvedic treatments. Besides, this season is great for budget travellers as they get the advantage of good hotel deals. Ready our blog on Monsoon Tourism to know in detail about things to do in Kerala during monsoon.
Things to pack during Monsoon in Kerala
An umbrella, windcheater, flip-flop, gumboots and mosquito repellent, plastic covers for your electronic gadgets. Venture out after checking the weather forecast and tourist spot opening schedule.
Book Tyndis Kerala Tourism Packages
So actually speaking, Kerala is a 12-month destination that offers something interesting to do and see for the tourists in every season. It is not surprising why Kerala tops every wayfarer's bucket list. Check which of the above mentioned season seems to be the best time to visit Kerala for you.
For an enriching travel experience, experience Kerala Tourism with Tyndis Tours. Just fill up this Enquiry Form. We will get in touch with a personalized Kerala Tourism package designed especially for you.