29 Nov 2019
Top 5 Responsible Tourism Initiatives in Kerala – Sustainable Tourism
Responsible Tourism Kerala was launched by the Kerala Tourism department a few years ago to fuel the Responsible Tourism Initiatives in Kerala.
The mission for Responsible Tourism Kerala was implemented with the intention to use tourism in Kerala as a tool for the development and empowerment of villagers through sustainable tourism model, encourage community living through homestays, and promoting eco-living initiatives.
To a great extent government's intention to impart economic, social and environmental responsibilities towards the villages and local communities continues to bear fruits as a result of the Responsible Tourism Initiatives in Kerala. Kerala Tourism has a set a model for Responsible Tourism in India
Responsible Tourism Kerala wing has also won several Das Golden Stadttor (Golden Gate) awards at the world's leading travel show – ITB Berlin for civic management in Kumarakom village, for supporting women-run restaurants, for its ad campaigns and so on.
In addition to this, for two consecutive years, the Responsible Tourism Initiatives in Kerala by Kerala Tourism bagged the 'Best Responsible Tourism Award' awards for its disciplined tourism initiatives in a program organized by the World Travel Mart (WTM) in London.

Why Responsible Tourism Initiatives in Kerala deserves to be the winner?
Responsible Tourism Initiatives in Kerala was implemented at four destinations viz. Kovalam, Kumarakom, Thekkady and Wayanad. Among these destinations, Kumarakom evolved as the success model for Responsible Tourism Kerala and was honoured by the Ministry of Tourism, Government of India for the Best Responsible Tourism Initiatives in Kerala.
To offer a better livelihood for the local communities, the Department of Kerala Tourism developed different micro-enterprises, souvenir units, art and set up cultural groups to protect the interest of traditional artisans, and encouraged eco-friendly tourism products. To provide jobs at the local level, a local procurement supply unit named Samrudhi led by Kudumbashree was appointed. This is a success story of the Responsible Tourism Initiatives in Kerala at Kumarakom. It is one of the best stories of Responsible Tourism in India.
Here are some of the tourism-friendly Responsible Tourism initiatives in Kerala by the Kerala Tourism Department: 612 homestead farmers were motivated to take up vegetable cultivation to enhance vegetable supplies to local hotels. Twenty ponds in the village were cleaned to promote fish cultivation in and in six lotus cultivation was carried out by the local community. To boost up local craftsmen, souvenirs made by them were bought by the hotel industry for their guests.
In addition, Tourists were given the opportunity to experience the village life in Kumarakom by taking a walk through the paddy fields, going canal cruising, trying a hand at net fishing, watching artists at work weaving coconut leaves, screwpine weaving, coir making, the skill of climbing coconut trees, and toddy tapping. Promoted traditional art and dance forms Promoted ethnic cuisine. Hotels in Kumarakom those followed energy-conserving green practices were recognized. Various other initiatives for Responsible Tourism in India have adopted this model of Responsible Tourism Kerala.
To protect the environment, establishments were asked to use only eco-friendly carry bags, the bird sanctuary at Kumarakom was declared as a plastic-free zone and a massive mangrove regeneration campaign was organized. To give an image of clean tourism local people were given a tourist management awareness class about the adverse impacts of child labour, exploitation, prostitution, etc. and tips to avoid such ill-effects.
Community Building and Eco-Living Responsible Tourism Initiatives in Kerala by Tyndis
Greatly inspired by the Responsible Tourism Initiatives in Kerala by the government-led Responsible Tourism Kerala mission, few private tour operators in Kerala, like Tyndis are doing our bit in our chosen destinations to make our surroundings a better place to live for the locals and an enticing place for our guests to visit.
As Tyndis has its roots in the Malabar, we have actively put the effort in implementing an eco-friendly community-based sustainable tourism culture in North Kerala. Our endeavour is to be socially conscious and work to conserve nature, uplift local community, and preserve art, culture & heritage tourism. Such private Responsible Tourism Initiatives in Kerala are a boost to the local economy, environment and social structure.
Tyndis associates with various local NGOs in promoting the conservation of Mangrove Forests, Sacred Groves, Ocean Life, etc. in North Kerala. To expedite this mission we seek volunteers from local clubs, college and school students to create awareness regarding proper waste disposal and to keep the surrounding plastic-free.
Here are the five Responsible Tourism initiatives in Kerala that Tyndis is associated with:
1. Holiday with a Human Touch
At Tyndis, we implement Community-based Sustainable Tourism Model by encouraging the participation of local communities. With the aim to sustain a place's age-old tradition, we have 44 storytellers associated with us. They are not just beneficiaries of sustainable and responsible tourism but leaders in the true sense as they feel privileged to be among the selected few who represent their village, share the local beliefs and stories of our culture with the tourists.

2. Preserving Sacred Groves
In earlier times, almost all Hindu ancestral homes (tharavaadu) in the villages had a sacred grove (locally known as kavu) attached to their premises. This dedicated space was a small step taken by every huge family to conserve biodiversity (several species of rare plants, butterflies, reptiles and small animals existed here) and water resources.
As time passed, a joint family gave way to nuclear families. Construction of new houses began in these sacred groves. Uprooting trees, throwing of plastic waste, indiscriminate cattle grazing, and encroachment became rampant; attributing to the destruction of sacred groves.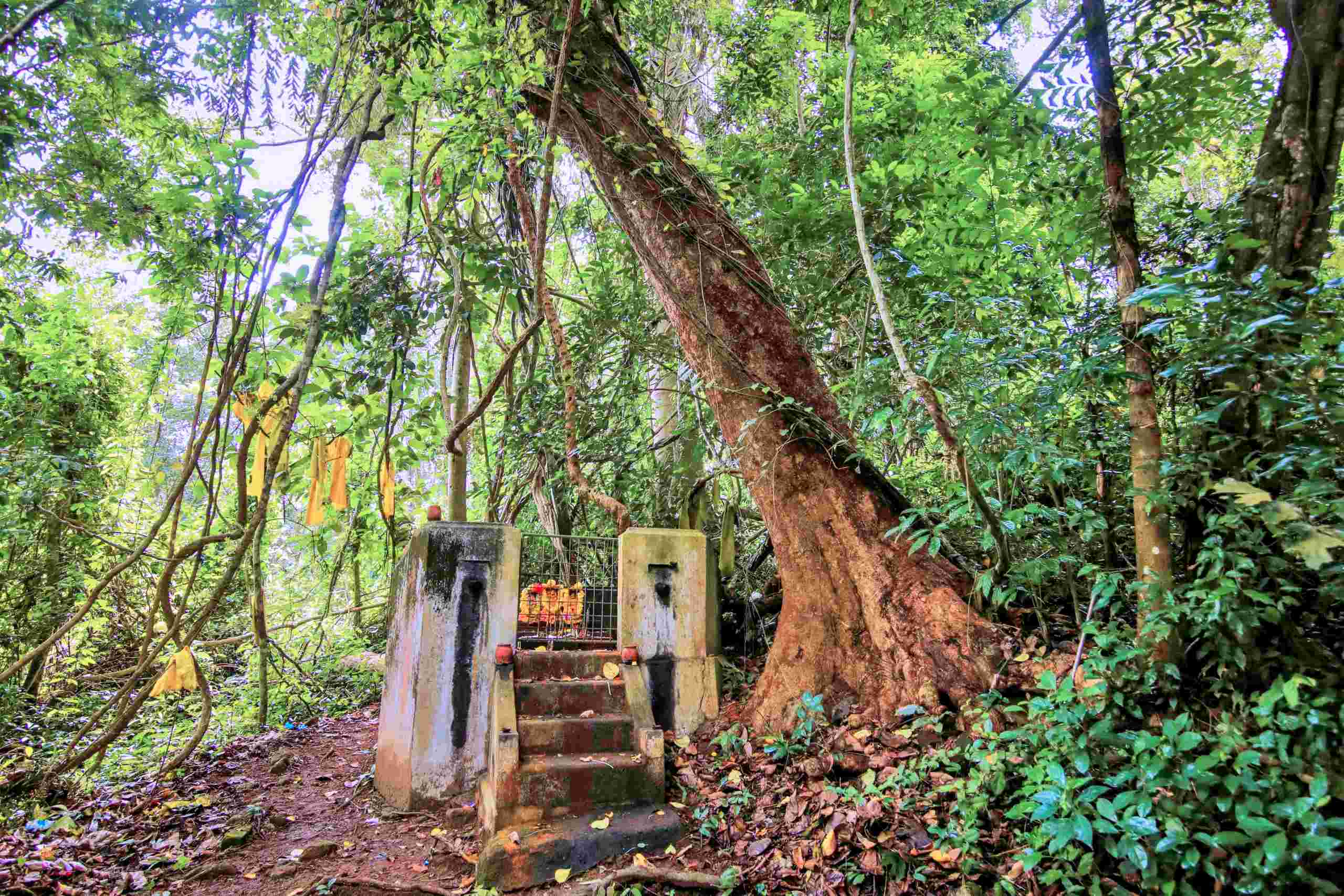 Today, dwindling forest cover is resulting in climate change and shortage of water. As part of our Responsible Tourism Initiatives in Kerala, Tyndis is creating awareness among the local community and school students to preserve our sacred groves and prevent them from using this place for disposing of non-degradable waste. We are in hope of a widespread initiative by Responsible Tourism Kerala for the conservation of Sacred Groves.
3. Man for Mangroves
Mangroves which protected the coastlines from erosion and sea surge are shrinking at an alarming rate resulting in frequent cyclones and tsunamis. Recent natural calamities that hit Kerala have awakened the government and several Mangrove Conservation Campaigns have been launched.
Kannur in North Kerala has 45% of the state's (1,112.78 hectares) total mangrove forest cover. As nearly 90% of these forests are under private ownership, conservation becomes a little difficult. The 'Kannur Kandal Project' aims to preserve the existing mangroves and increase the acreage of coastal wetlands across Kannur.
The water in which mangroves are submerged is cooler and high in oxygen content. This attracts a wide array of diverse life to these forests in the brackish water areas. With the support from the forest department, many corporate (as part of their CSR activity) and farmers are planting thousands of mangrove trees across the coastline in the state.
We understand the role of sustaining Mangrove Ecosystem therefore we support the Mangrove Forest Conservation program by marketing Mangrove Forest visit to nature lovers as a nature-based tourism destination in Kerala.
4. Ocean Life Conservation
In the Ocean Conference organized by the United Nations, it was found that 80 per cent of pollution in all seas and oceans comes from land-based activities, with 51 trillion microplastic particles littering the oceans.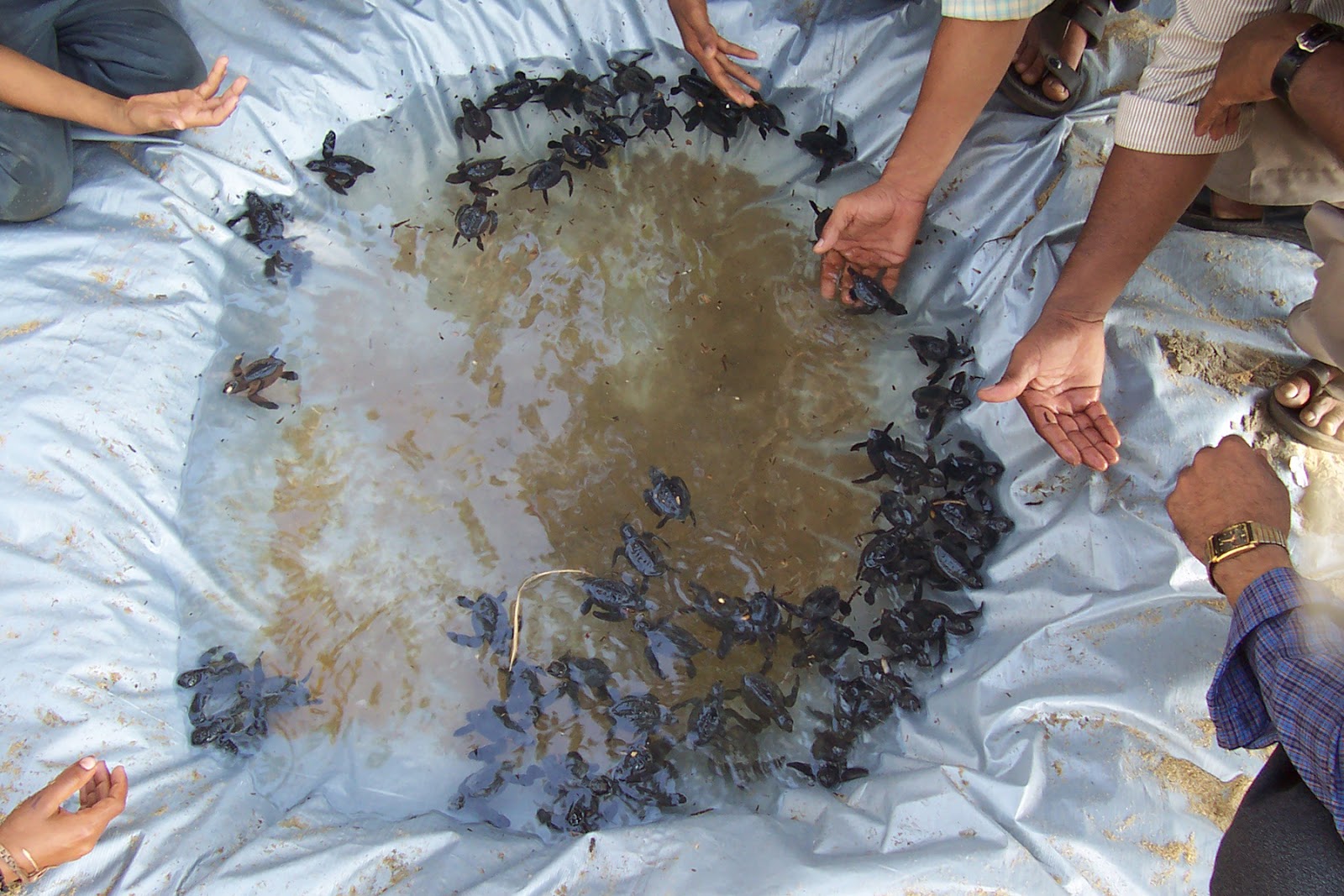 Kerala's coastal environment is one of its most valuable resources. Incorrect tourism practices and dumping pollutants in the water is damaging nature, threatening marine life and its shoreline. To do something about this situation, at Tyndis we have adopted Sustainable and Eco-friendly tourism practices by contributing our bit to preserve local biodiversity.
We have associated with Neythal (Neithal), a local NGO in Nileshwar. This NGO has put immense efforts in preserving the biodiversity of the beautiful islands of Nileshwar in Kasaragod district of Kerala. Tyndis have associated with Neythal to promote the Responsible Tourism Initiatives in Kerala in Thaikadappuram.
The members of Neythal have taken efforts in fighting against the illegal sand mining from rivers, conservation of local varieties of Mangroves, reducing the threats to ocean wildlife like Olive Ridley Turtles, and educating the local villagers on conserving resources of our planet for a sustainable future.
Theyyam Dance is an art form that has its roots strong in the soil of Malabar. We have immense respect for Theyyam artists for sticking to the traditional practices amidst acute financial crisis and social challenges they face in the modern world. Organizations world over contributes to preserving this priceless ritualistic art.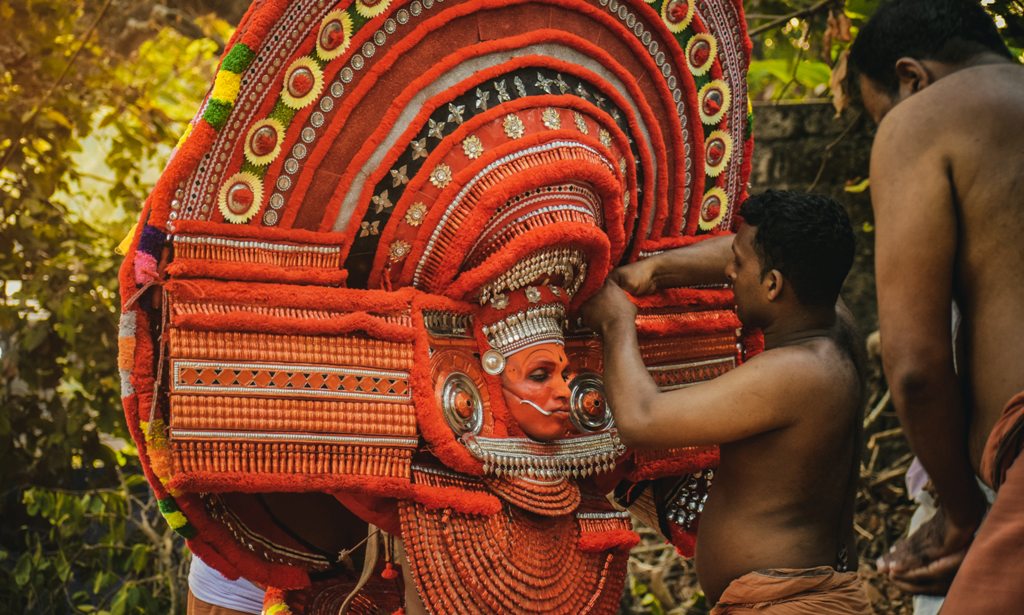 As a humble effort from Tyndis, we handpick experienced and skilled personnel from communities that perform Theyyam to authentically communicate to our guests the stories depicted in the dance. This proves to be a successful effort to both preserve and portray the rituals and traditions of Theyyam Dance in the best possible way, and gives them an alternative source of income to fight their financial instabilities.
A lot of research students, writers and historians also visit the artists through Tyndis. The ideas and practices of Theyyam Dance thus get recorded for the future through the scholars of our time.
Way forward…
It is possible to implement a successful Sustainable and Responsible Tourism Initiatives in Kerala because we have plenty of natural resources, skilled manpower, supportive local clubs, strong local-self-governments, a huge number of micro-enterprises, academicians, responsible media and responsible tourism industry.
If you are a supporter of eco-friendly initiatives, we are one in our thoughts. Tyndis is not just a commercial tour company. We believe in promoting sustainable tourism, preserving nature by keeping the oceans and surrounding plastic-free, community building by persuading locals to interact with the tourists and in sharing their rich culture and traditional mythical stories and encouraging local artisans.
Get in Touch with us and we will design a 'Green, Cultural-rich, and Engaging' Kerala Tour Package for you that will leave a guaranteed aftertaste of happiness and satisfaction.