19 Mar 2020
7 Things you must know before you Plan a Kerala Tour – Kerala Travel Guide
Plan Kerala Tour: Tyndis Complete Kerala Travel Guide
Named as one of the ten paradises of the world by National Geographic Traveler, Kerala has all the ingredients such as hill stations, backwaters, forests, valleys, waterfalls, beaches, heritage, culture and history, to attract visitors time and again. The state is famous for its eco-tourism initiatives too. Plan Kerala Tour blog by Tyndis offers to be a complete Kerala travel guide for you. With Plan Kerala Tour, learn about the best time to visit Kerala, Kerala Food, Culture, Language in Kerala, Transportation and more.
I would recommend you to plan Kerala tour with a scope of spending at least a week to cover a few popular destinations in the state, as taking up more destinations will rob you of the opportunity to experience and delight in the ones you have chosen to visit. Once you are done with Plan Kerala Tour part, then you can get in touch with Tyndis Kerala Travel Guide for expert opinions.
Tips by Kerala Travel Guide
Here are some informative Kerala travel guide tips from Tyndis to help you plan Kerala tour and make it a hassle-free holiday. Here are some areas where Kerala is setting the benchmark for other states to follow:
1. Language in Kerala – Don't worry about that!
The official language in Kerala is Malayalam but tourism is quite active here, a lot of people speak some level of English, Tamil and Hindi. While taking Plan Kerala Tour exercise, need not worry much about Language in Kerala if you are good at English.
2. Climate of Kerala: Best time to visit Kerala
Kerala is a tropical land with the high ranges cool throughout the year and hot and humid climate in the coastal belt. It is better to wear light cotton clothes, sunglasses, hats and sunscreen. But if your itinerary includes hill stations like Munnar or Thekkady pack some woollen clothes too. Kerala Tourism has its season from October till April. This is considered as the best time to visit Kerala.
However, the truly best time to visit Kerala depends on the traveller. Kerala has a different feel in every other season. Tourists who are fond of sunlight can explore God's Own Country while the weather is pleasant during the early summer. People who prefer Kerala rains can explore the Kerala Monsoon. Monsoon Tourism in Kerala is one of its kind. This is often an alternative best time to visit in Kerala – for tourists willing to explore Monsoon or experience Ayurveda Treatment in Kerala.
3. Plan Kerala Tour: Facts about Kerala
Following are certain important facts and information from Tyndis Kerala Travel Guide. These information should be well-note as it applies for your Plan Kerala Tour process. In fact, knowing these will make Plan Kerala Tour process simpler. So, let's look in to the Kerala Travel Guide facts list:
In India, Kerala is ranked No.1 for law and order
The state has been at the forefront of LGBT issues in India. Kerala has been the first state in India to establish a welfare policy for the transgender community and introduced free sex reassignment surgery through government hospitals.
Very soon Kerala will become the first accessible tourism destination in India by implementing the UN World Tourism Organization's call for 'Tourism for All'. Facilities and infrastructure such as touch screen kiosks, wheelchairs, walking sticks, non-slippery tiles on the walkways, ramps, toilets, braille brochures, and audio guides are provided in 100 major tourist spots for the convenient movement of the elderly and the people dealing with visual, hearing, mobility or cognitive impairments.
In the past, flash strikes often caught the tourists unawares. As political hartals (flash strikes and shutdowns) is quite frequent, the communist-led Kerala government has decided to treat tourism as an essential service like hospitals, milk supply, etc, during hartals and exempt tourist-vehicles and tourist institutions from disruption of daily business.
Tipping in India is not mandatory but who doesn't like tips? If the service charge is a part of the bill then you may not pay any extra tip at the restaurant and hotels, else the thumb rule in most of the hotels, restaurants and roadside cafes is that you can pay 10% of the bill amount as tip. Hotel room staff and lift boys will be happy with any amount you give them and tipping tuk-tuk and taxi drivers are necessary only if you got a special service. But if you are part of a group trip, say of 40 pax then you may share the cost and pay the coach about Rs 15000, Rs 6000 for houseboat and around Rs 2000/day for a guide as a tip, which the crew split among them.
4. Do's & Don'ts while in Kerala
Kerala Travel Guide's Plan Kerala Tour is never complete without knowing the Do's and Don'ts while you travel in Kerala. The below-given points should be carefully noted while you do your Plan Kerala Tour exercise. If a tourist plan Kerala tour after knowing these points, their travel in Kerala would seem a lot more engaging and exciting – this is because these tips let you know the psychology and cultural norms of the people of Kerala. So read and continue your Plan Kerala Tour program:
Generally, it is safe for women to travel solo, however, you should avoid late-night travel.
Nudity is not allowed in any Kerala beach.
Smoking is banned in public places
Strict dress codes are followed in most of the temples and some temples do not permit entry to non-Hindus.
Modest attire would make sense to shun all eyes on you.
Demonstrating affection in public like hugging or kissing is not an accepted practice in Kerala.
Beware of commission agents and taxi drivers who charge exorbitant money from tourists. Read reviews and feedback of travellers before choosing your travel and tour partner for a trouble-free holiday experience.
Traditional systems of medicine like Ayurveda and Siddha are widely popular in the state, but not all of them offer authentic services. To address this issue, Kerala Tourism has introduced the concept of 'Green Leaf' for ayurvedic centres which provide 'five-star' facilities and 'Olive Leaf' for the centres in 'three-star' category.
For original spices preferably buy from Spices board outlets owned by the government.
Kerala is known for its religious harmony, cultural diversity and religious plurality. We have Christians, Hindus and Muslims co-existing together and numerous mosques, churches and temples are present all across the state to offer prayers.
Finally, try to stick to the Kerala Travel Guide tips provided by Tyndis Plan Kerala Tour blog and Kerala Tourism or available elsewhere on the internet.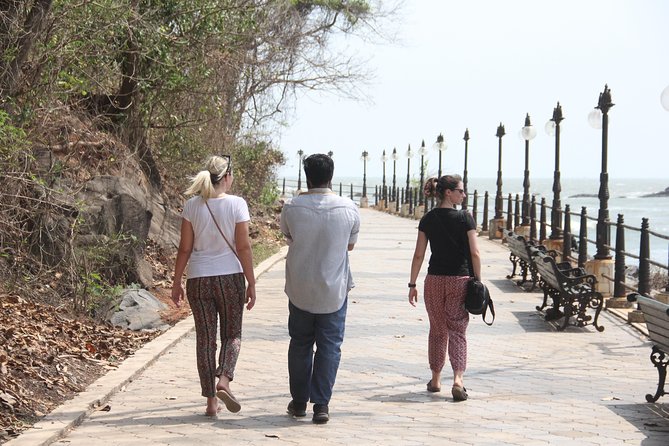 5. Food & Drinks – Don't miss out the Kerala Food
All standard restaurants offer a variety of cuisines including Continental, Chinese, Indian and typical Kerala food. Though the non-vegetarian fare in Kerala food is slightly spicy, most restaurants in major tourist areas adjust their food to suit westerners taste. The staple food of Kerala is rice and you will see grated coconut or coconut milk added generously to almost all dishes. Breakfast is grand in Kerala food.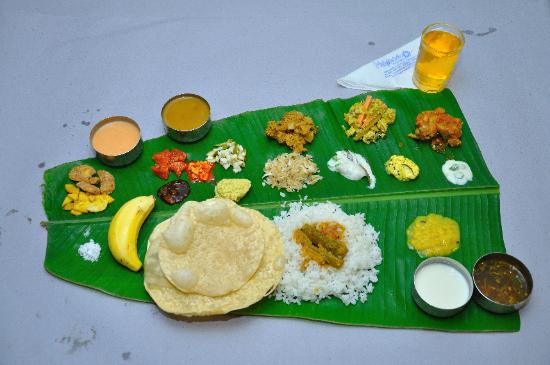 Some Kerala Travel Guide Tips on Kerala Food:
To know the essence of Kerala, one should try Sadhya, a multi-course meal that includes rice and many vegetarian curries as accompaniment, served on a banana leaf. The meal is ended with banana along with two or three varieties of payasam as dessert.
Some of the must-try local delicacies include the Malabar or Thalassery biriyani, seafood, wafer-thin banana chips and a variety of snacks, especially from the Malabar region. Malabar Cuisine is an integral part of the food culture of Kerala. Carry enough bottled water that you can buy from local shops to keep you hydrated almost all the time when you are on a sightseeing spree.
6. Alcohol in Kerala: Kerala Beverage Outlets
Alcohol in hotels can be expensive as hard liquor is served only in hotels with 3 stars and above. The state government issues liquor license to hotels in limited number and solely controls the sale of alcohol in the state. But most places are allowed to serve beer and wine. If you are staying in a hotel that does not have a liquor license, then you may get one of your own from duty-free shops or from government-owned Kerala State Beverages Corporation outlets (BEVCO).
There are no discotheques in Kochi and the nightlife does not go beyond 11:00 PM but the city has some happening lounges and resto-bars that plays groovy music, serve drinks and palatable Kerala food.
7. How to carry out your expenses?
Tourists can carry any amount of foreign currency that you can exchange locally at money changers like BFC Forex, Fortex Travel, Transcorp International Ltd., WEIZMANN Forex Ltd, or banks.
Banks are open for transaction from 10:00 – 15:30 except on second and fourth Saturdays and Sundays but ATMs are easily available.
Most of the hotels, restaurants and shopping centres honour visa and master card but it is wise to carry some liquid cash for tips or pay for public transport.
Peak tourist season in Kerala is from September to March, but if enjoying the rains, waterfalls and Ayurveda treatment is your agenda then June-August is a good time. Summer season from March to May is hot. However, as mentioned earlier, the best time to visit Kerala depends on your taste of travelling.
Booking Tyndis Kerala Tour Packages
Depending on how much time you have to spare, we at Tyndis, an experiential tour operator in Kerala, can customize a tour for you anywhere in South India.
Use our Kerala Travel Guide tips for your next holiday to Kerala! All you have to do is type in your information in this Enquiry Form, and we will assist you to Plan Kerala Tour Packages for you.