21 Feb 2020
The Valiyangadi Market in Calicut: Must visit Tourist Places in Kozhikode.
Heritage Tourist Places in Kozhikode
Breathe life into the past as you go on a Calicut Walking Tour through the heritage tourist places in Kozhikode, like the Valiyangadi Market, Calicut beach, etc.
In Calicut Walking Tour, Tyndis storyteller takes you through the royal avenue of Valiyangadi Market (big bazaar) – one of the oldest and the busiest commercial streets in Kerala, located very close to Calicut railway station. Calicut Walking Tour is one of the best Kozhikode Tour to explore such heritage tourist places in Kozhikode.
Valiyangai Market is a centuries-old wholesale market that propped up next to the harbour during the times of spice trade, stretching all the way to Palayam where the Samoothiri (Zamorin was the hereditary monarch of the kingdom) had their military cantonment.
All the travelogues written in those times, talk high about Zamorin of Calicut and the fair practices at the port during their reign. Every merchant could dock their ship safely at this harbour and trade their goods in the flourishing Valiyangadi Market as long as they paid the stipulated amount as duty at the port.
Explore interesting stories connected with Valiyangadi Market in Tyndis Kozhikode Tour. This Calicut Walking Tour also visits other tourist places in Kozhikode near Valiyangadi Market, like Gunny Street, Silk Street, Calicut Beach, Gujarati Street, etc.
Non-native contribution
Natives of Gujarat who came to Calicut port for trade were known for their clever business tactics and trustworthiness. Impressed by their hardworking nature, Samoothiri gave the community land to settle down in Calicut near the port, which is till date known as the Gujarati Street. They developed the gifted land to build huge houses, a temple and brought their family along to involve them in the trade.
Soon they turned their houses into little business hubs. The community bought grains and pulses from traders outside in bulk, towed them home for their women to sieve, winnow, clean and repack and the men sold them at the Valiyangadi Market. You can hear more unique stories about Valiyangadi Market and its history with Tyndis Kozhikode Tour through heritage tourist places in Kozhikode. It is one of the best tours near Raviz Calicut.
The community prospered in no time. There were some Alayi Muslim traders from Gujarat who had arrived in Calicut to sell the rice they imported from Myanmar (erstwhile Burma). Mothakkara or Muthankara mosque built by this community in the 18th century is still a popular prayer place among the locals living here.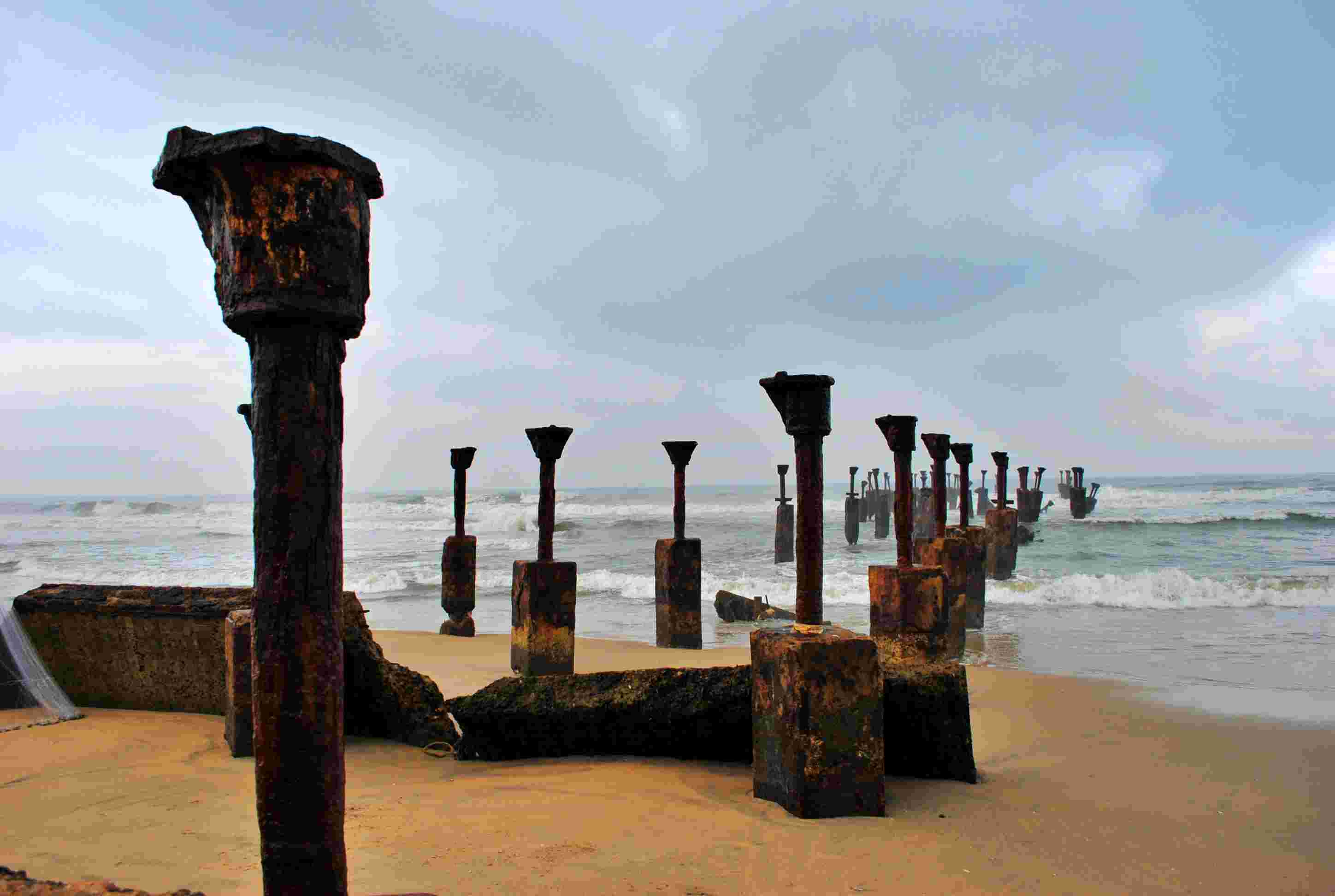 The 1.5 km long market has shops on either side of the road. During those glorious days of trade, the shops had thatched-roofs; the roads were narrow with open drains that often got choked and bullock carts plied on this lane carrying sacks of the load to this market. In the British era, the collector of Malabar – Henry Valentine Conolly improved the market infrastructure by widening the street, replacing thatched roofs with tiles and made an arch at the entrance of the Valiyangadi market.
What to find at Valiyangadi Market?
With Tyndis Calicut Walking Tour, as you enter the market there is a well. All the beasts of burden, the bullocks, horses and load-carrying workers quench their thirst and refresh themselves after a tiresome day with the freshwater drawn from this well. All sort of goods that you think of, from spices, grains, pulses, coconuts, metals, textiles, vegetables, fruits, fish, halwa and even guns are on sale in this market.
https://www.youtube.com/watch?v=9KDXb_0ntPw
Wondering how a gun shop opened in this ancient market? When the British ruled India, they required guns for personal protection and to pursue hunting as a hobby. Besides policemen, many local landlords who won the trust of British officials got the license to keep guns.
Thus, a businessman imported guns and rifles from the US and Europe and made it available locally by setting up a gun shop in Valiyangadi Market. Tobacco is another such rare commodity that used to be brought from Tamil Nadu to the wholesalers at Valiyangadi market to be distributed among retailers in Kerala and Lakshadweep. Tourists can hear more interesting stories about Valiyangadi and other heritage tourist places in Kozhikode with Calicut Walking Tour.
Over the years several businesses dwindled and shut shop, thereby many lost their jobs. There was a time when bullock carts plied on these roads carrying more than 10,000 de-husked coconuts to the market. The coconut commission agents had men specifically trained to identify the quality of the coconuts, sort and grade them before exporting abroad or to other parts of the country. Today, there are just a handful of agents serving a few clients within the country
The goods came in and went out in traditional gunny bags made of coarse fibre or jute. These frayed quite often leading to grains leaking off the bags. This issue was solved when thicker plastic sacks were introduced but this led to another problem. Many men who made a livelihood mending these gunny bags lost their jobs.
The true foot soldiers of this market are the loaders, who load and unload the goods from trucks to shops. They have a makeshift shack where they wait to be called to work. Depending on the role they do each group of workers have a name. Kammalis mainly work in the warehouse. They specialize in filling gunny bags to 50-75kgs, stitching them up and carrying it to the head loaders waiting outside the warehouse.
Head loaders carry it to the truck and hand over the load to Attimari workers perched on the trucks. These workers arrange the load on to the truck. If the goods are lighter they are carted on trolleys by pullers.
Though there are five such shacks for these workers, the daily earning is meagre for all the sweat and toil they go through. These warehouses employ women from Tamil Nadu to do all kind of odd jobs like sweeping, cleaning the fungus affected rice, sieving, sorting and repacking them in gunny bags.
The menace of trucks coming to load and unload goods is blocking the streets making it difficult in times of emergency. To ease the traffic snarls, the state government has agreed to give this market a makeover and reconstruct some godowns and shops without unsettling the heritage structure.
There are about 1500 daily wage labourers working hard to carry the heavy load from the truck to the shop and back. To protect these workers from scorching heat and heavy rain, the Calicut Development Authority is building a covered walkway that is nearing completion. Calicut Walking Tour covers such local stories of Calicut. It is one of the top things to do near Raviz Calicut. Explore the working at Valiyangadi Market with this Tyndis Kozhikode Tour.
Calicut Walking Tour with Tyndis
Valiyangadi Market is one of the stopovers in the Tyndis package: Calicut Walking Tour. It's basically an experience wherein our guests jostle their way through scores of head loaders in the alleys of this market. Every limestone plastered walls reek of history. If you are staying Calicut, then this is one of the best tours near Raviz Calicut.
A visit to Valiyangadi Market truly opens your olfactory senses with a range of odours from warm, spicy, pungent, putrid, and fishy smell to musky perfume, heady incense and flavoursome food.
Don't forget to buy some Kozhikkodan halwa – the delicacy of Calicut, available in many varieties in this market. At Gunny Street, we can arrange an opportunity to watch the halwa makers at work churning out cauldrons of sweetmeat daily or visit CVR Coconut oil mill to see how oil is extracted from dry coconut (copra).
Explore top tourist places in Kozhikode with Tyndis Kozhikode Tour. Pick from the best things to do near Raviz Calicut. Get in Touch with Tyndis Tours for this heady experience now!