14 Feb 2020
Malabar Cusine – Thalassery Biriyani Kerala Food Tour by Tyndis
Tyndis takes you on the best Kerala Culinary Tour. Tyndis Thalassery Biryani Food Tour is one of the best culinary tours in India. In this Kerala food tour, tourists can explore the famous Malabar Cuisine.
'Malabar' – The Food Lover's Paradise | Kerala Food Tour
Tyndis Thalassery Biryani Food Tour goes to Mariam umma's home in Thalassery, a distinct town in North Kerala. The biryani she prepares is out of this world. There are many akin to Mariamumma in the Malabar region who are excellent cooks but constrained to their homes. So we take our guests to them to experience the hospitality, see the traditional method of cooking Malabar Cuisine and learn a few kitchen secrets from grandma.
The popularity of Malabar cuisine is reaching places. In January 2020, celebrity Chef, food critic, restaurateur and a reality television personality Gordon Ramsay was in Kannur to create a documentary on Malabar cuisine for the National Geographic.
The popular series called 'Uncharted' will feature native chefs from the Malabar region; share with the viewers the influence of local culture on the cuisine. With the program to be aired globally in 172 countries and 43 languages, the days are numbered for a Thalassery Biryani or a Kallummakaya fry to be featured in the menu cards of Michelin-starred restaurants of the world. This is why this Kerala Food Tour counts as one of the best Culinary Tours in India.
Tyndis Kerala Food Tour offers a much local and authentic experience of Thalassery Food. Thalassery Biryani Food Tour is not just limited to Thalassery Biryani but has a blend of Thalassery Food and authentic Malabar Cuisine.
The Delicious Malabar Cuisine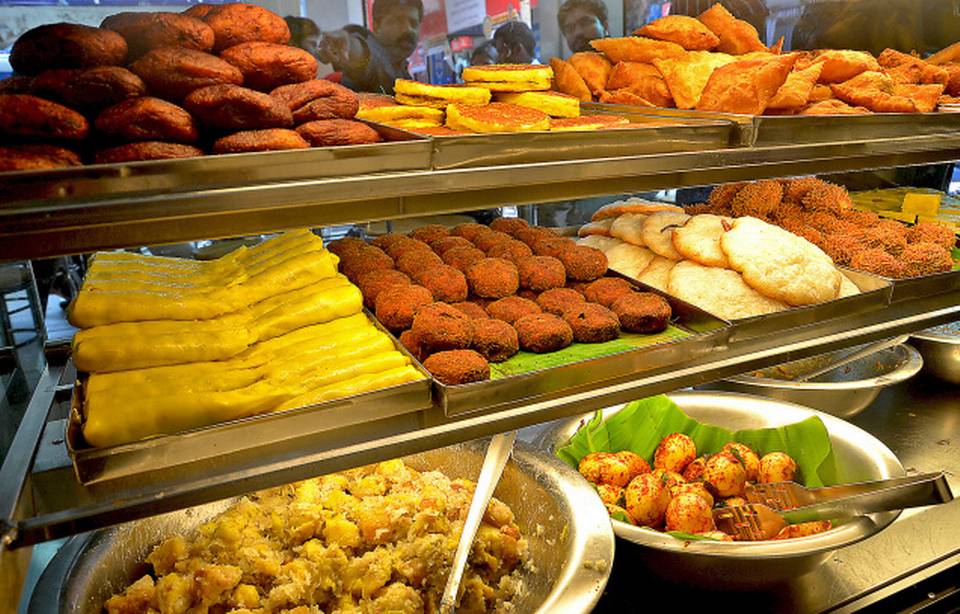 As a result of its long history as a maritime trading post, Thalassery and the places around in North Kerala like Calicut, Kannur, Mahe, Kasaragod and Wayanad have a great influence of Arabic, Persian, and European cooking in their Malabar cuisine.
During Ramazan, the holy month of Muslims, Malabar dishes are made in abundant varieties, both sweet and savoury. Ari Pathiri, Chatti Pathiri, Erachi Puttu, Coin Porottas, Kallummakaya (Mussel) Fry, Muttamala, Alisa, Unnakkaya (ripe banana stuffed and fried with meat or coconut filling), Arikkadukka (fried and stuffed mussels), the set of choices goes on quite long. But the all-time favourite is the Biryani. Explore its magical taste in Thalassery Biryani Food Tour.
Thalassery Biryani Food Tour – Chasing the Biryani Love of Malabar
Biryani is a festive meal that is unanimously popular among all Indians. But the biryani prepared in every region of the country is distinctively varied in their style of cooking and in the spices used.
Though the origin of biryani in India is traced back to the Mughals, in the Malabar region of Kerala, this recipe might have been brought by the Arabs when they visited the port during the times of spice trade or by Muslim rulers of the neighbouring kingdom of Mysore and Arkot. There are two types of biryani popular in north Kerala – Thalassery biryani and Malabar biryani. Tourists can enjoy the taste of this recipe in Kerala Food Tour.
Though vegetarians and non-vegetarians alike indulge in the spicy goodness of this dish, non-vegetarian biryani is more popular than its vegetarian counterpart. Non-vegetarian biryani can be prepared with chicken, mutton, prawn, fish or egg and for vegetarian biryani, vegetables are used in place of meat.
The Malabar biryani is a mélange of aroma and flavour of basmati rice and spicy meat topped with fried onion, sautéed cashews and raisins. The present version of Malabar biryani dish has undergone much change to suit the palette of locals. Malabar biryani is pretty much served in all the restaurants in the state, but there are few restaurants that are well-known for their biryani. In this blog, we are not listing those restaurants, instead of sharing with you what to expect when you visit Mariamumma on Tyndis Culinary Tours in India.
Mariyamumma's Thalassery Biryani
Thalassery is not just notable historically but popular even today for its cuisine. This is the town where Kerala got its first bakery. Thalassery natives are known for their generous hospitality towards guests.
In our Kerala Food Tour, we take our guests to a traditional Muslim house in Thalassery. Here, Mariyamumma and her ancestors have been churning out biryani every day in their kitchen for the last 150 years. She receives her guests with a welcome drink. Tyndis representative will be with you as an interpreter cum storyteller throughout the kerala Food Tour.
Chatti Pathiri, fried anchovy or fried chicken cubes garnished with chopped onion, curry leaves and lime juice are good starters before biryani. To get straight to cooking the much famed Thalassery biryani, we go to Mariyamumma's kitchen. She still uses firewood to cook biryani to retain the traditional taste.
Thalassery biryani uses a fragrant, small-grained, thin rice variety named Kaima or Jeerakasala cultivated mainly in the neighbourhood district of Wayanad. Kaima rice does not need pre-soaking. The rice is washed and mildly fried in ghee and cooked in a method in which water is completely evaporated. Once the rice is ready it is kept aside. The meat curry is prepared in another vessel.
You don't have to be a sheer spectator on this Kerala Food Tour. You can lend a hand to Mariyamumma while she cooks. The Thalassery biryani is prepared with less oil as the chicken is not fried but fresh meat is directly added to the masala and simmered to blend well with the spicy juices.
Unlike the Malabar biryani, Thalaserry biryani does not use too much spice. Once the meat curry is ready, the ghee rice and the curry is layered alternately inside a dish and topped with coriander leaves, dry fruits and crispy fried onions. Then the lid is sealed tight and hot charcoal is placed on top and dum-cooked on low flame for ten minutes. When the cooking is done using the dum process, the meat is evenly tenderized by the heat provided from top and bottom.
Once done, have the piping hot scrumptious biriyani while chatting with your host. Common side dishes served with this Thalassery Food are coconut-mint chutney, pickle and raita (yoghurt with sliced onion and a dash of green chilly).To wash down the biriyani warm 'Daahashamani' herbal water, an ayurvedic thirst reliever and digestive aid are preferred by most Keralites.
If you are not habituated to drinking water between meals, have lime tea (known among the Muslim community as 'Sulaimani') an excellent aid to digest your heavy meal. Once you have seen, learnt and tasted the Thalassery biryani we bid goodbye to Mariyamumma and her family.
Thalassery is known for delicious snacks and Falooda (a cocktail of fruit salad, dry, rose milk and vanilla ice cream is a regional variant of the Persian dessert). In the evening, we can take you to the eateries that specialize in this Kerala food.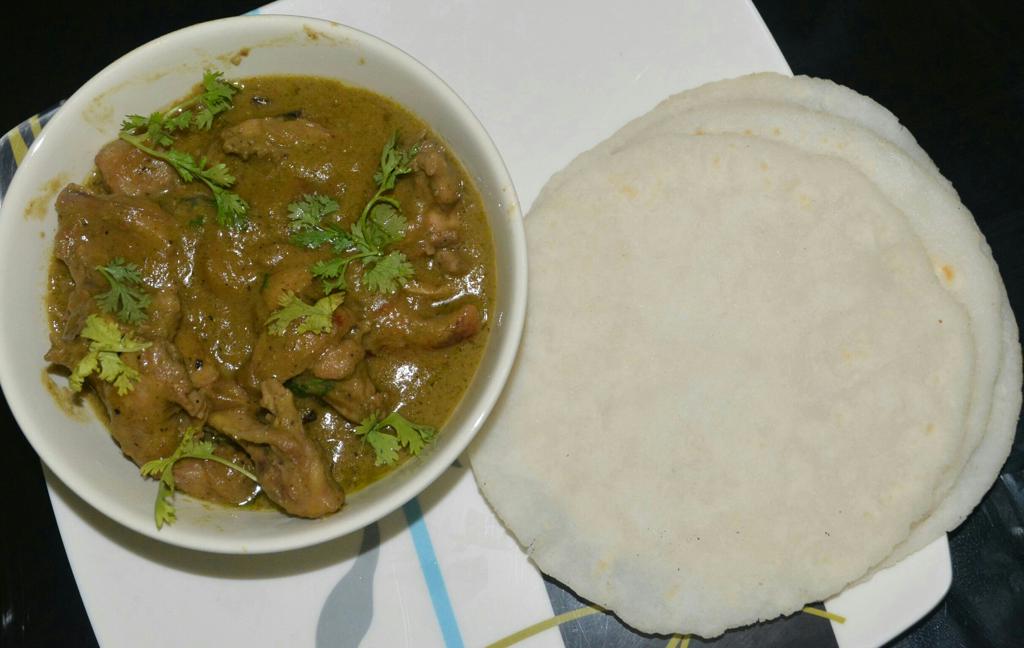 Though Kerala is a small state, every region and religion have their own speciality dishes. Tyndis meticulously organizes authentic culinary tours in India that feature special Kerala Food Tour. Tyndis Kerala Food Tours take you to traditional houses to experience the ultimate taste of North Kerala Cuisine, Syrian Catholic Cuisine, Latin Catholic Cuisine, Trivandrum food and Palakkad food – all varieties of Kerala Food.
So, Book Your Date with us today for a luscious Kerala Food Tour!