15 Jan 2020
Stories of Malabar, Kerala Tourism: Malabar Tour
There are millions of interesting Stories of Malabar waiting for you to explore. On taking a tour to North Kerala (Malabar), you will see several lateritic biotopes rich in bio-diverse ecosystem dot the beautiful landscape there.
As we humans indiscriminately intrude into such lands for carrying out real estate activities, mining, or converting these lands into agriculture land; the greenery here is fast depleting. As a matter of urgency, to address this issue, Kerala Forest Research Institute is acquiring such lands to preserve the greenery and the ecosystem within it. There are also various Responsible Tourism initiatives in Malabar, Kerala.
Besides such initiatives by the authorities, there are some responsible locals in the Malabar who have taken steps to conserve nature, even if the reason is in the name of spirituality and religion. All such efforts seem to prove the point that the 'Stories of Malabar' and its love for nature is not something that will fade away in time.
As we at Tyndis Heritage, believe in the concept of eco-friendly community-based sustainable tourism model, we would like to salute such individuals who believe in conserving our nature. Here we have four stories of Malabar associated with the greenery in Malabar, Kerala.
1. Kammadam Kavu – the Largest Sacred Grove in Kerala
Our ancestors believed in the concept of living in harmony with nature, thus most of the olden ancestral homes used to earmark some space in the outskirts of their property for sacred groves (kavu) that was an ecosystem by itself. In modern times, a highly mobile population, spreading urbanization, dumping waste and deforestation within these sacred groves has increased man-animal conflict as it is disturbing the living creatures residing here.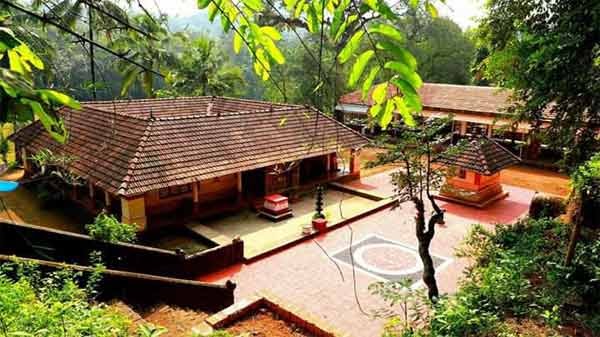 Kammadam Kavu in Kasaragod district (Malabar, Kerala) used to cover 109 acres of land that stretched down from the mountains into the mainlands and coastal plains. Today, it is reduced to 54.7 acres of forest cover surrounded by paddy fields, areca nut, rubber and banana plantations. The fierce desire of the local community to preserve this grove keeps it protected. It is one of the greenest Stories of Malabar.
When the rainfall is sparse, crops and rivers on the outskirts dry up, whereas the streams inside this thick, tropical evergreen forest have always water flowing. The locals believe it's because of Goddess living in the Kavu.
We hope the green patch and its ecosystem continues to remain intact even if the reason is backed by divinity. Such stories of Malabar has inspired the preservation of other sacred groves in Malabar, Kerala.
2. Kashi of South India – Kottiyoor Temple
Vadakkeshwaram temple or Thruchherumana Kshetram is the Kottiyoor temple dedicated to Shiva in Kottiyoor village, 65 km away from Kannur. Kottiyoor temple is also known as 'Dakshina Kashi' or Varanasi of the South, as the pilgrims talk about a different divine experience here. Surrounded by mountains, Kottiyoor temple is located in a densely forested area amidst a sacred grove that is spread around 80 acres of land.
Vavali river flows through this forest and on both the banks there is a shrine. The one on the western bank is the main temple and on the eastern bank is a hermitage open only during the 27 days of Vaishaka Mahotsavam festival held in Kottiyoor temple during June, just at the onset of Monsoon in Kerala. It is one of the interesting stories of Malabar.
As these shrines are in the forest area, the old structure and traditional customs of the temple is retained without any renovation. Entire Akkare Kottiyoor temple structure is made of wood on the stone platform and the roof is covered of copper tiles. Though the pilgrims have been flocking to this temple since centuries, the exact date of construction is unknown.
3. Kareem – the Forest Man
The world has so many problems that seem impossible to solve. But in reality, one person can do unbelievable things if he is willing to risk everything to make it happen. Abdul Kareem is one such person with divine purpose, passion and power from Kasaragod. Kareem Forest is one of the inspiring stories of Malabar.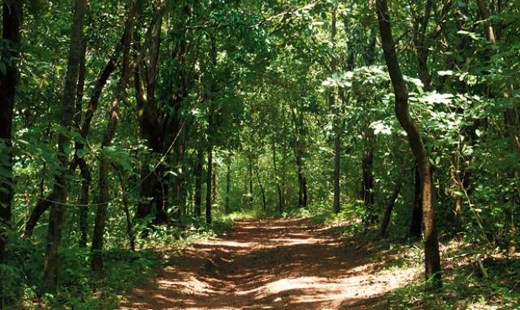 In the name of development when people are cutting forests, in 1977 Kareem bought 32 acres of barren land to create a forest. A lover of the sacred forests (kavu) since childhood, he planted saplings in his land and watered them by carrying water in cans on his two-wheeler for three years. Slowly, nature began to respond to his love and care for them. Trees began growing, birds started dispersing seeds and setting their nests amongst the trees and an entire ecosystem developed to make it a forest in the true sense. The climate around has got cooler and underground water table in the area has risen.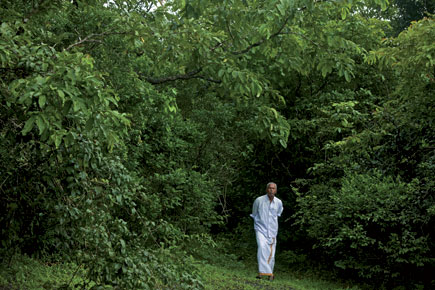 He gets many foreign tourists as visitors to see these inspiring stories of Malabar in Kareem Forest. Since a decade, he lives in the forest and welcomes his guests, provided they don't do anything to disturb the surrounding of his forest. Limca book of records and Sahara Parivar has recognized and appreciated his contribution to nature.
The paramount aspect of his creation is that, it is not just for him to enjoy but for generations to treasure. Let's get inspired and give Kareem the recognition he deserves for his passion, dedication and patience. Such Stories of Malabar can certainly inspire more eco-friendly initiatives in Malabar, Kerala.
4. The Monsooned Coffee
Do you know what's common in the espresso blends in Scandinavia, Germany or brands Nestle Nespresso, Benecke Coffee and Grecof? All of them use the infamous Monsooned Coffee beans grown in the hills of Malabar, Kerala, India.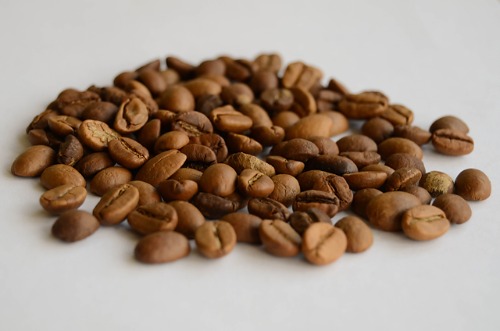 Everywhere in the world, coffee is grown in direct sunlight except for this Indian variety that thrives in the shade. Often inter-cropped with spices such as clove, nutmeg, cardamom, cinnamon and cocoa trees, the coffee grown in the south Indian hills is heavy-bodied, pungent, and considered to be dry with a musty, chocolaty aroma and notes of spice and nut.
To trace its origin, we go back to the British times when raw coffee beans used to be transported by sea in wooden vessels from India to Europe. As it took six months to reach its destination, the coffee beans exposed to constant humidity, rain and monsoon sea winds, expanded in size, lost its original acidity, and took on a unique flavour, which was well-appreciated by coffee connoisseurs in the West. The story of Monsooned Coffee is yet another of many fascinating Stories of Malabar.
Today, a similar condition is simulated in well-ventilated warehouses along the coastal belt of south-west India during the monsoon months to create Monsooned Coffee. The simulation brings about the same characteristic change to the ordinary cherry coffee beans.
Monsooned Coffee has protected status under India's Geographical Indications of Goods Act. Now that you know the story behind the Monsooned Coffee, you can relish it even better.
For a Kerala Tour Package with more Stories of Malabar, Book Your Trip today with Tyndis, an Experiential Travel Company based in Malabar, Kerala, India.